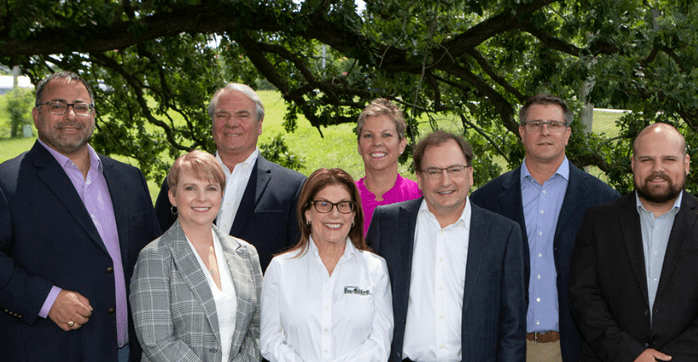 Adam Karras
Adam has 18 years representing industrial and manufacturing clients in site selection, market evaluation and financial analysis. He represents and advise Tenants, Landlords, Investors and Developers in all aspects of their real estate needs to develop a strategy that meets their short- and long-term goals.
Jim Dye
Jim began investing in real estate before deciding to become a licensed broker. He originally practiced residential real estate before transitioning into commercial real estate. He has completed all of CCIM courses and is in the process of completing the remaining requirements to receive his CCIM designation. Jim currently manages a 140 unit property and focuses on investment properties, sales and leasing.
Allen Bartley
Allen has 36 years' experience in commercial construction and project management. He has been a Licensed realtor for 20 years and specializes in land development, light industrial leasing & sales as well as retail and office.
James Buchanan
Jim obtained his real estate license at the age of 18 and bought his first investment property while at college at I.U. His background includes in general contracting and currently he owns and manages 160,000 of Office/Warehouse.
He specializes in light industrial and is presently focusing on assisting current long-term owners who manage their own properties to transitioning into retirement.
Jeffrey Brennan
BS Purdue University – Industrial Management and Supervision
1992-1998 Viking Engineering – Owner / International and Transit Railroad Sales Manager: Manufactured Locomotive, Passenger Car, Transit: Axles, Wheels, Gears, Wheel Sets, Truck Assemblies (Bogies), Traction Motors, Drive Gears and Gear Boxes,
1998-2003 Viking Engineering – Owner / Public Works Sales Manager: Rebuilt industrial Rotating Machinery, Petro Chemical Turbomachinery, Pumps, Turbines, Compressors Rotary Lobe, Compressors Screw, Gearboxes, Fans, Centrifuges; Predictive Maintenance and Analysis: Vibration, Ultrasonic, Thermal, Fluorescent magnetic, job shop machining, production machining, wielding, steel mill equipment repair, and machine tool repair.
1998-2018 Brenco LLC – Owner; Importation of Steel Forging, Gears, Railroad Steel Axle Forgings, Importation of Hardwood Flooring, Importation of Rough Sawn Exotic Lumber from Africa,
Licensed USA Customs and Bonded Importer of Goods with a Special License from USA Department of Agricultural for raw lumber Wood / Plant products. Clearance from USA Homeland Security & FBI for Entry into Bonded Ports (Rail & Sea), Transportation Security Administration (TWIC).
 2005-2020 Brenco Exotic Woods – Owner; Manufacturer of Custom Exotic Hardwood Flooring Solid and Engineered.
2020 – Licensed Indiana Real Estate Broker